Reimagining Butlers Wharf: The Tide Line
24 June 2021
The Tide Line reimagines Butler's Wharf as a sanctuary in the city – a new landscape that responds to the rhythm of the tide and through daily and seasonal changes creates an urban habitat that contributes to the health and well-being of its neighbourhood.
In return, we ask how to give back and care for the river that has provided a lifeline shaping London over time. How can we reveal the layers of history and enable the ecology of the estuary to re-establish a presence in the city?
A series of talks exploring our relationship with the River Thames will accompany an installation on the Jetty and contribute to the wider discussion about London's river vision.
---
Tickets/Booking:
https://www.eventbrite.com/e/reimagining-butlers-wharf-the-tide-line-tickets-154309123743
If you book onto an event you'll be providing your information directly to the event organiser rather than to the LFA and their privacy policy will apply.
---
Organiser:
Butler's Wharf Riverside Trust in collaboration with Ludwig Willis Architects
---
---
View this event:
---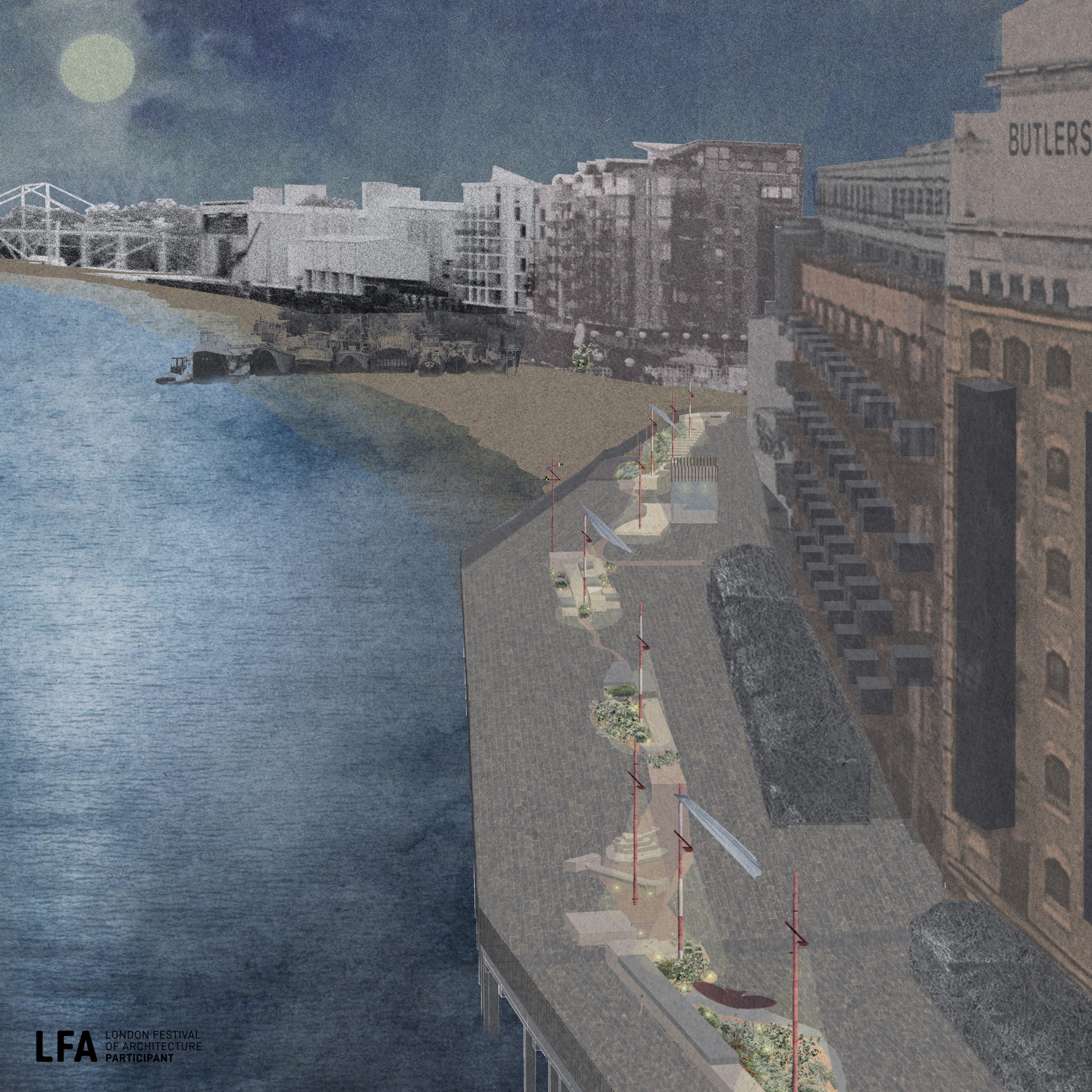 Image: The Tide Line by Ludwig Willis Architects
---
Location

Outdoors at Butler's Wharf, Shad Thames (SE1 2YD)
Butler's Wharf Jetty Shad Thames London SE1 2YD, UK SE1 2YD
In front of Zaha Hadid Foundation, previous Design Museum